Supermarket & Grocery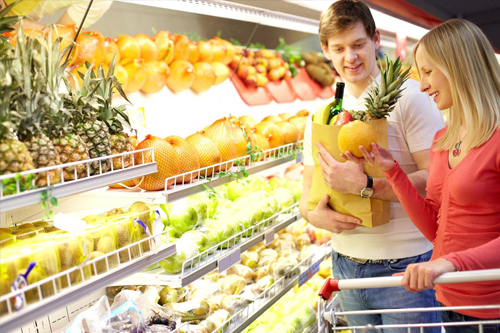 Uae is filed with metropolitan cities theming with a large urban population who don't have the time or patience to go from store to store to buy stuff. This is one of the reasons why Dubai is filled with supermarkets as there is a huge requirement for them.
Imagine able to walk-in to a single store and purchasing everything from detergents to chocolate chip cookies this is the convenience offered to you by the supermarkets, everything you want to purchase under one roof.
We have opened our chain of supermarkets all across UAE so we can better reach out to our customers and serve their needs and requirements. . We have our supermarkets filled with all essential items like groceries, soaps, perfumes, stationery items, utensils, confectionaries and a wide variety of foods and sweets to stir up the olfactory buds of our customers.
We want our customers to walk into our market and identify the things which they want to buy from the shelves and if they want they can treat their stomach to a good treat by trying out our various delicacies and leave our stores with a joyous laughter.